Content is the key for most digital marketing strategies of attraction or inbound marketing; It is the expression of the essence of what you want to achieve and you bring value to your users, at the same time that you create confidence in the company or your personal brand.
The vast majority of community managers, social media managers, copywriters, growth hackers, and marketers must manage the writing of quality content as the main way to contribute to their online community.
Creating content implies that it is useful for the community for which it is created and that it contains what the user is looking for to satisfy their learning needs and that takes them through the buyer's journey to be delighted and ends up becoming a pro-consumer.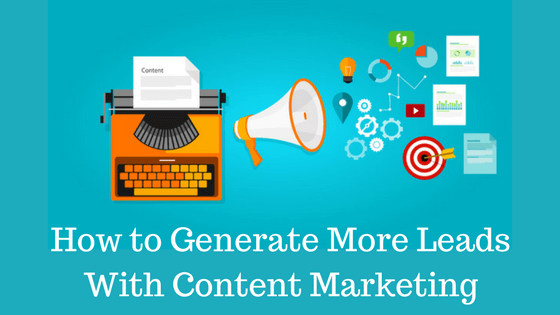 We will be giving you these 6 tips that will help you win more qualified leads.
1. Tailor the content to the buyer person
If you write content for business or you are a marketer, in either of the two ways, you must adopt this to what people are looking for. For this, you must analyse the buyer's journey in the way in which people:
Search the content
How they share it
Are segmented to a market area
They know the product or service
Consuming content
Buy the product or service
Share with the brands of the sector by digital platforms
2. Use social traffic as an ally in the search for leads
When creating the content one of the great benefits is the positioning in search engines in an organic way
To do this, use the right tools to help you adapt not only to google but to each platform where you want to share it.
Generally the platforms of the Zuckerberg group such as Facebook, Instagram, WhatsApp, Facebook Messenger, are closely linked to images and videos, it is important then that you create a great content that impacts users, such as professional tips, interviews, ways to improve life of a product, show the brand in its human version, among others and also use keywords that help you improve the positioning in these networks.
Internally between them, there are differences in the use of the hashtag and the number of words in a particular post.
3. Focus your content on solving a problem
We saw that we must adapt our content, plan it, share it and analyse it. In the stage of creating it is important that after the tip one, think about what problems they have or hope to solve your potential clients.
As you already know them, it is essential that the content focuses on helping people find what they are looking for.
Depending on the objectives of the marketing strategy, you should always reflect that you bring value to people's lives.
Therefore it is important that you know how they assume that your users are useful and based on that, create the content.
4. Use current news to attract segmented traffic
People will always be aware of the changes in their performance sector. Use the news of changes in technology, laws, treaties, events, alliances, among others, that are strictly related to your sector to create traffic that leads people to know more than what you contribute.
Each sector has changes in a row that keep the people who live their lives active in them.
Example a marketer should always be aware of changes in the functionalities of social networks to know how to adapt their content to these.
Sharing on this gives your followers confidence that this provides you with the cutting edge they are looking for when hiring an account manager, digital strategy adviser or community manager.
5. Create informative and valuable content, non-advertising
The more content you show people, the more confidence they will have in you or in the brand.
If you only try to show offers, discounts, or the product you will make people get tired, consider you spam and stop you from following.
Keep embedded users within the content you can contribute and show how you develop your achievements. In the case of companies, it shows what the brand can do from a social perspective.
The benefits, advantages, discovery, contributions, care, testimonies, among others, are some examples of types of content that you can create to attract people.
Always segment the content, especially when you try to manage accounts that are closely related to a specific area.
6. A content to delight
When you have already reached that a user converts and becomes a client, then it delights.
Although the process of delighting this last in the buyer's journey, this must be practices in all stages of the trip.
It is not enough for people to know about your product or service, how you can help them or how they can use it, you should also give more than what customers expect.
May the attention be of kings. You can create content that is aimed at solving frequently asked questions, but not as an answering machine, but as an empathetic friend who understands what the client needs and who wants to help you solve your concern.
Creative design can help you generate a more effective and satisfying sensory experience, so use it as your ally when it comes to delighting your leads, customers, and pro-consumers.
If people feel that what you give them is satisfactory, they will come back and take others to your website. All these are more qualified leads.