GEO Fencing – Push Notification
WHAT IS GEOFENCING AND GEOTARGETING IN MARKETING AND ADVERTISING?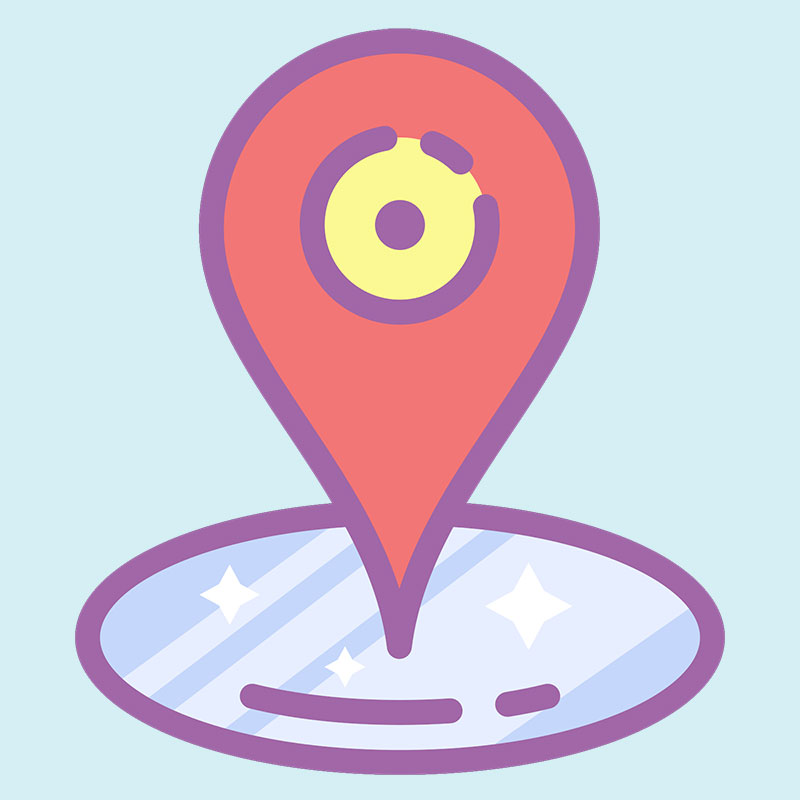 Geofencing and GeoTargeting are location-based services where an app, browser or other technology service uses location data such as cellular data, Wi-Fi, global positioning (GPS), satellite, radio frequency identification (RFID), when a device, transmitter, or RFID tag enters or leaves location parameters commonly known as a geofence, location target or geotargeting. Once this "location boundary" is set, the location information can be used to trigger a programmed action such as push notifications, SMS message, alerts, display targeted advertising, allow tracking on vehicle fleets, enable/disable certain equipped technologies, or create and collect location-based marketing data. Geofencing and geotargeting are commonly used in online advertising / online marketing as well as other tracking and location services.
#Digital Marketing, #Social Media Marketing, #Online Marketing, #Google Adwords, #YouTube Advertising, #InstaGram Advertising, #FaceBook Advertising, #Twitter Advertising, #Snapchat Advertising, #Search Engine Optimization, #Programmatic Marketing, #Lead Generation, #SEO, #Technical Tasks, #Social Media Influncers, #Mobile Marketing, #Ranking Analysis, #Fax Marketing, #WhatsApp, #LinkedIn, #Offsite SEO, #Video Shoot Production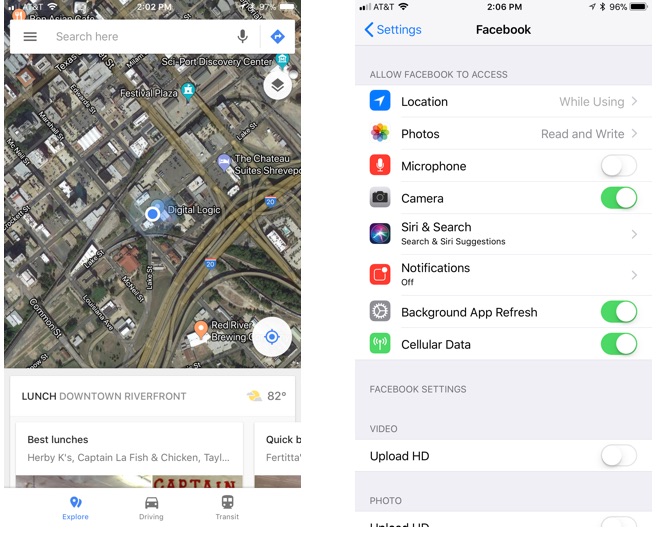 Some geofences may simply be set up to monitor activity in certain areas, which alerts when anyone enters or leaves a specific area. Businesses can also use geofencing to monitor employees on or off the work site, automate time cards, or to maintain awareness of company property.
It's important for businesses and online marketers to use the powers of geofencing advertising to refine the targeting of digital marketing or geofencing and location-based advertising campaigns to restrict audiences based on a more specific location than a city or zip code would allow.
HOW DOES GEOFENCING AND GEO TARGETING ACTUALLY WORK IN MARKETING AND ADVERTISING?
To make use of geofencing, a user must first establish a virtual boundary around a specified location using GPS coordinates or RFID-enabled software. This could be as simple as a circle drawn in a 1 mile or a 1-kilometer radius around a specific location on Google Maps. This virtual geofence would then be able to trigger a response when an authorized device enters or exits that area, as specified by the targeting settings of an online marketing campaign or location service. Some modern software applications using geofencing technology even allow development using modern on-screen graphical interfaces (GUIs), so that more precise boundaries can be established by less sophisticated users.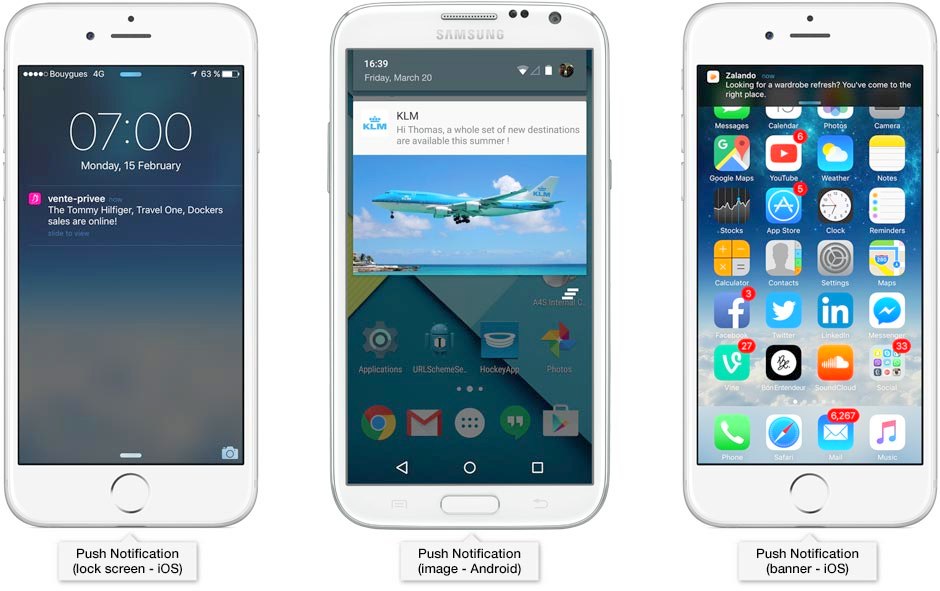 A geofence is most commonly defined within the code of a web or mobile application, mainly because users would need to first opt-in to app-specific location services for the geofence to work. A retailer might draw a geofence around its outlets to trigger mobile push alerts for customers who have downloaded the retailer's mobile app and also opted-in to location services.

A geofence could also be set up by people seeking to use geofencing capabilities in their mobile apps. Some "lifestyle" or "productivity" apps may allow a user to choose an address or location where they would want to trigger a specific alert or push notification as a reminder. This is called an "if this, then that" function, where an app is programmed to trigger a second action following an initial desired time, location, or action. Home automation services often allow users to control their home's Wi-Fi connected devices from a remote location using the app, and increasingly provide automated functions such as automatically locking or unlocking doors, engaging or disengaging alarms, changing climate control settings, or other actions based on desired triggers often using geofencing.

Geofencing isn't just for mobile apps, either. The technology has been used to control and track vehicles and containers in the shipping industry, livestock in the agriculture industry, deploy drones for various purposes, among other uses. Nearly every drone being made today is pre-programmed to accommodate geofencing, which are usually set up surrounding airports, open-air venues, and even the White House, where the FAA has set up drone-resistant geofence barriers capable of stopping a drone in mid-air, while other triggers may send a warning message to the user.
HOW IS GEOFENCING BEING USED IN MARKETING AND ADVERTISING?
Geofencing is a very powerful way to engage consumers based on "hyper-local" location, which could do a lot in terms of triggering immediate sales if set up properly, as well as collecting data to understanding the mindset of different shoppers.
Geofencing campaigns can be set up across multiple types of online advertising campaigns, such as search engine advertising, display advertising, remarketing, video advertising, etc.
Here are some examples of how small businesses could use geofencing to enhance their digital marketing efforts and unleash the full power of geofencing:
A retail store could create a simple geofence in an area surrounding its physical location. When users pass through the designated area, they would receive a location-based alert or a deal that might make them considerably more likely to stop in and shop at the store.
An auto dealer could set up a geofence which is aimed at targeting individuals who are leaving a competing dealership after browsing for a vehicle. If this auto dealer sends a direct message to them with an offer for zero percent financing on a comparable car model, the customer may be very likely to continue their browsing at the advertised location since the deal addressed a particular need they had at the time.
Concert and events producers can geofence their venues for art or music events with additional offers for upcoming events which may be relevant to the attendee. Artists and musicians and their managers could also establish geofences around different tour stop ahead of time, promoting upcoming shows for those who are likely to revisit the location. This same process could be used to collect data about people within the geofenced area to understand the mindset of the attendees to predict and prepare future event turnouts.
An attorney, lawyer, or law firm could set up a geofencing advertising campaign to target specific areas of interest such as hospitals or jails to reach their target client. They could also set up geo-targeting around competitor locations. Also, take a look at these Law firm and Lawyer Marketing Ideas.
Even if a geofenced offer, advertisement, or notification doesn't actually inspire an immediate visit or a sale, it still can allow business owners to know exactly what location a consumer passed through and where they were when they received the message. This very user-specific data should help in refining targeting efforts in the future based on which types of communications and targeted users were the most successful.
Targeting – GEO FENCING
Opt-in data delivers Hyper-accurate, Real-time GPS Location
Polygons easily target active Users within any geographic area
Campaigns are able to Deliver different creatives & bids for different polygons
Ad Preview
Display Requirements:
Text Push: Ad Title(25 characters) - Ad Body(40 characters) - Logo 72x72px 50Kb
Banner Push: 728x90px JPG - 50Kb Maximum File Size
Big Picture Push: 400x250px PNG/JPG - 150Kb Maximum File Size
96x96px PNG/JPG Logo - 50Kb Maximum File Size
Ad Title(25 characters) - Ad Body(40 characters)
Offer Requirements:
Destination URL (Click Trackers)
Click To Call (Destination Number)
Click To Message (Destination Number)
Product Requirements:
Raw Materials (Photoshop, Illustrator)
#Digital Marketing, #Social Media Marketing, #Online Marketing, #Google Adwords, #YouTube Advertising, #InstaGram Advertising, #FaceBook Advertising, #Twitter Advertising, #Snapchat Advertising, #Search Engine Optimization, #Programmatic Marketing, #Lead Generation, #SEO, #Technical Tasks, #Social Media Influncers, #Mobile Marketing, #Ranking Analysis, #Fax Marketing, #WhatsApp, #LinkedIn, #Offsite SEO, #Video Shoot Production