Over 400 Million Monthly Active Instagram Users.
We'll Help You Reach The Right Ones.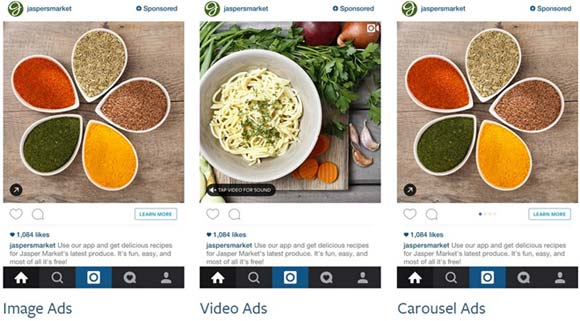 Start an Instagram Community
Use your logo as a profile picture
Create a post so when people visit your account they see recent activity
Make sure to follow your account and share it with your friends
#Digital Marketing, #Social Media Marketing, #Online Marketing, #Google Adwords, #YouTube Advertising, #InstaGram Advertising, #FaceBook Advertising, #Twitter Advertising, #Snapchat Advertising, #Search Engine Optimization, #Programmatic Marketing, #Lead Generation, #SEO, #Technical Tasks, #Social Media Influncers, #Mobile Marketing, #Ranking Analysis, #Fax Marketing, #WhatsApp, #LinkedIn, #Offsite SEO, #Video Shoot Production
Connect to Your Fans With Ads
Create multiple ads to help build an audience for your account
Use the targeting options to show your ads to only the people you want to reach
See which versions of your ads work best
Engage Your Followers With Great Content On Your Account
Update your account regularly
Compelling images and videos encourage your target audience to engage with your brand
Relevant hashtags make it easy for your content to be found
Respond to people when they comment on your updates
Influence The Friends of Your Fans
Encourage shares and double taps to engage with your audience
Add locations and tag people to reach out to their followers
When people share the content on your Page, their friends are eligible to see the activity
Targeting Your Instagram Ad Audience
Instagram ads appear in the Newsfeed of your audience. Ad formats consist of Image Ads, Video Ads, and Carousel Ads to meet your different marketing objectives.

Instagram focuses its advertising strategy around its vast member data, allowing advertisers to target an audience segment precisely. In fact, Instagram offers advertisers the ability to reach their exact audience — from a broad demographic, to a geographic preference, and to a more granular interest and behavior.

Here are some ways that you can find the right audience for your Instagram ad:
Targeting by location:
Instagram allows for precise location targeting, based in part on your profile data and the IP address of the computer you log in with. Most cities in the UAE, Middle East Countries. allow you to expand the targeting to include surrounding areas of 10, 25, and 50 miles if you want to reach specific regional markets.

Targeting by interests and likes:
Instagram leverages its members' profile data to allow advertisers to drill down to specific keywords. These keywords represent a member's interests. Topics that users are passionate about — such as their musical tastes, television preferences, religious views, and so on — can be used to further micro-target your audience.
Targeting by connections:
You can target people on Instagram already connected to your Facebook Page or connected to another Page of yours. You can also target ads only to people who aren't already connected; therefore, your existing fans aren't shown your ad. And you can target the friends of people who are already connected to your Page.
#Instagram Advertising Dubai, #Instagram Marketing Dubai UAE