What is Social Media?
Social media is a term that describes the online technologies and practices that people use to share opinions, insights, experiences, and perspectives with each other. Social media comes in many forms such as blogs, video, podcasts, and wikis, as well as specifically built social networking sites such as Facebook, Twitter, YouTube, and Flickr.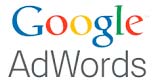 Pay per click marketing is a proven medium for reaching out to your customers on Google, Bing, Yahoo and millions of other websites in display network. Read More

Facebook, the Internet's dominant playground, is also the fastest growing platform on the internet
you can reach your most coveted users through advanced precision targeting. Read More

Do you have a YouTube channel for your business? YouTube's tools delivering on the promise of relevancy, at scale, that digital video has yet to truly provide. Read More

Twitter where conversations are sparked and movements spread like wildfire. It provides the perfect opportunity for you to capitalize on popular topics to reach your audience. Read More

Reach the world's largest professional audience with display ads that drive brand awareness and keep you on prospects' minds, wherever they go online. Read More

With more than 300 million users, Instagram is one of the world's largest mobile ad platforms—giving advertisers a new way to engage users and drive performance results. Read More


A large and growing portion of some of the most valuable demographics are spending more of their time and attention on social networking sites and less on other channels and media. Its not only are students and teenagers fully engaged in sites such as Facebook and Twitter but also adults, professionals, and people from around the world.
While some remain pessimistic about the potential of social networks to become viable direct marketing channels, we believe that direct marketers who craft intelligent strategies for the social media environment will find success. At the same time, this new media offers brand marketers entirely new paradigms for designing immersive and persuasive brand experiences.