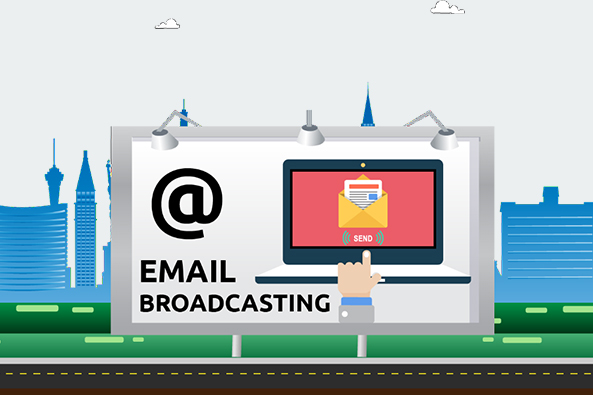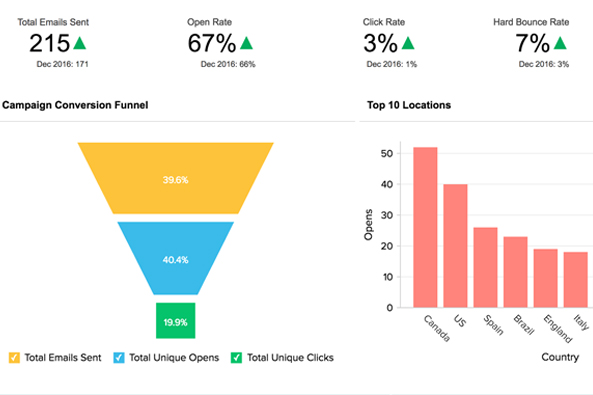 Reporting provides you with essential information required to measure the effectiveness of your email broadcasts. By identifying trends, targeting groups and comparing creatives you can discover what consumers find relevant… and what they don't.
Our email reports provide statistics, such as:
Activity reporting – provided in a handy timeline format you are able to view when people subscribe or unsubscribe as well as who opened emails and at what time.
Link tracking – learn what content or offers recipients are responding to by tracking each link within your creative.
Forwarded emails – by tracking emails that are forwarded you can understand the viral impact of a particular broadcast.
Email bounce handling – view a report of emails that were not delivered and discover possible reasons why.
Unsubscribe management – any recipients that unsubscribe are recorded to ensure they are not emailed again in the future.
High delivery rates – relationships with ISPs ensure your campaign has excellent delivery rates.
Report access – access full report statistics and manage your subscriber lists in a secure online environment.
Google Analytics tracking – track visitors from the email creative across your website to get a better understanding of the results.
Campaign comparisons – compare campaigns together to highlight trends for further improvement.
Campaign export – export to Excel for backup or further analysis.
Only spam-free, properly targeted and interactive email, as provided by EDS, will prolong customer relationships and ultimately deliver a maximum response rate and return on investment. We hope you agree.
For more information on how EDS can boost your email marketing campaigns get in touch and have a chat with one of our email specialists today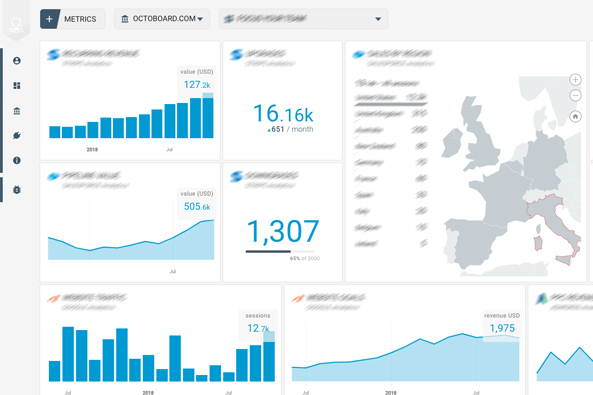 ---
EDS Profile
EDS is a team of social media experts delivering online business solutions and exceptional digital marketing results for companies worldwide. We combine commercial thinking with technical brilliance in Lead Generation, Social Media Marketing, SMS Marketing, Email Marketing, Push Notifications, Google Adwords, Web Development, Search Engine Optimization and pay per click, content generation and online communications. For us, it's all about return on investment and innovation to add value to your business. If you feel the same, please get in touch and let us provide you with a Free Audit of your online presence. A leading Digital Agency online marketing and Web Development Company with offices in Dubai, UAE . Highly creative and Experienced staff will be delighted to serve you and take the opportunity of your requirements such as Brand Identity, Corporate Brochure, Advertising Campaigns and Web Hosting. Digital Marketing Online Marketing, YouTube Advertising, Instagram Advertising, FaceBook Advertising, Twitter Advertising, Snapchat Advertising, Programmatic Advertising, SEO, Technical Tasks, Social Media Influencer, Mobile Marketing, Ranking Analysis, Fax Marketing, WhatsApp Marketing, LinkedIn Advertising, Video Shoot & Editing.
Call us today on +971-4-5193444 and our Experts will be delighted to help you.