Advertise on Quora today.
Quora is known for community engagement and providing answers to different questions. In addition to being a great place for finding answers, Quora has recently introduced Quora Ads. Advertise on Quora to influence people during the consideration phase of their purchase process.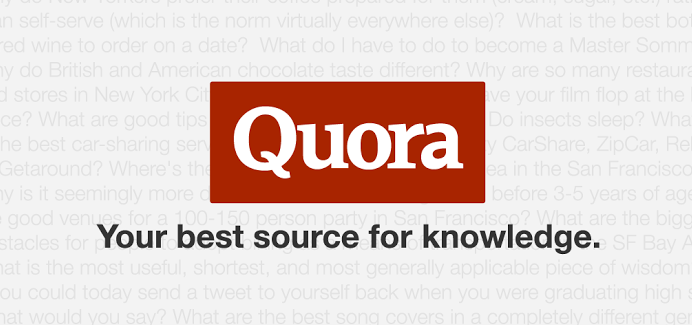 Why Advertise on Quora?

A large, engaged audience
Quora has a worldwide audience of more than 200 million monthly unique visitors. In the US, Quora users are highly educated and primarily live in West and East Coast metropolitan areas.
High user intent
Users demonstrate high intent on Quora based on the content they are reading. Quora offers a variety of question topics to target with ads so you can reach the right users at the right time with your message.
Only quality content
Users on Quora create profiles based on their real identities and Quora's moderation policies enforce civil discourse and ensure that your message only shows up alongside the highest quality content. Similar to Linkedin.
Measurable results
Our ads platform makes it easy to measure the ROI of your campaigns. View standard metrics in our ads manager and track conversions using our Quora Pixel or integrate with our measurement partners.
#Quora Advertising Dubai, #Quora Advertising Agency in Dubai