LinkedIn Advertising
LinkedIn calls itself the "world's largest professional network". With a huge database of LinkedIn user profiles, it leverages this wealth of information with demographic ad targeting capabilities. A superb lead generation tool, LinkedIn's ads work best when used in tandem with content marketing campaigns that promote white papers, e-books or webinars.
LinkedIn Advertising possesses the capability to target its users based on the same schema that users have added to their profiles, groups and forums, to position themselves as professionals in their industry.
You specify which LinkedIn members view your ads by selecting a target audience: by job title, job function, industry, geography, age, gender, company name, company size, or LinkedIn Group. Control your advertising costs by setting a budget and only pay for the clicks or impressions that you receive.
#Digital Marketing, #Social Media Marketing, #Online Marketing, #Google Adwords, #YouTube Advertising, #InstaGram Advertising, #FaceBook Advertising, #Twitter Advertising, #Snapchat Advertising, #Search Engine Optimization, #Programmatic Marketing, #Lead Generation, #SEO, #Technical Tasks, #Social Media Influncers, #Mobile Marketing, #Ranking Analysis, #Fax Marketing, #WhatsApp, #LinkedIn, #Offsite SEO, #Video Shoot Production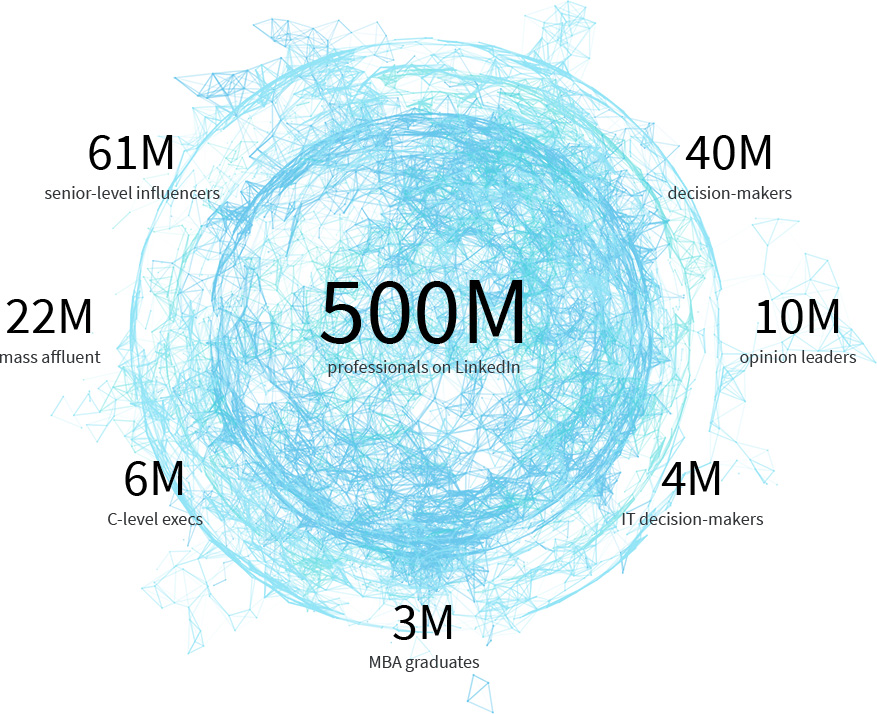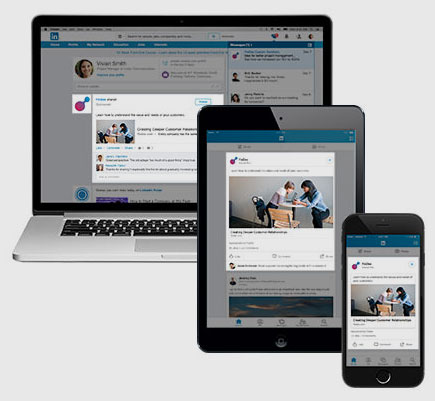 How will my ads look?
Your ads will be displayed to LinkedIn members who meet your targeting criteria. Targeting an advertisement means narrowing the scope of members that are eligible to view your advertisement. Your targeting options include:
Where will my ads be shown?
Your ads will be eligible to appear on a variety of prominent pages on the LinkedIn.com website. Your ads may appear in various positions on any or all of the pages listed below:
Profile Page (when users view the profile of other LinkedIn members)
Home Page (the page that users see when they log in to LinkedIn)
Inbox (the page where users see messages and invitations to connect)
Search Results Page (the page that results when you search for a member by name)
Groups (on pages in LinkedIn Groups).
As per figures from LinkedIn, their members have 2 times the buying power of average web audiences and every 4 out of 5 LinkedIn members are responsible for making business decisions. Thus, LinkedIn is a powerful tool especially for B2B marketing. It can help in lead generation, increasing website traffic, engagement, sales and build strong business relations.
Advantages of LinkedIn Advertising Campaigns
B2B Sales – With LinkedIn it is possible to increase B2B sales. In fact, the best use of LinkedIn is in B2B due to the nature of its user base. LinkedIn ads can be used to target users in specific designations or positions in specific businesses.
Niche Marketing – LinkedIn marketing can be best described as niche marketing. It can be used to target overall and widespread markets but when used for niche marketing, it yields rich dividends. You can choose a particular line of business or industry and show your ads only to those users with LinkedIn. This is nearly impossible on any other social network.
Select Audiences – LinkedIn lets you be very selective about the audience you want to display your ads to. You can choose a C-level executive in a particular industry within a specific age group. With this kind of targeting, it is hard to miss out on relevant audiences thus increasing your chances of meeting your business goals.
LinkedIn Marketing with EDS Campaigns
Most companies find LinkedIn marketing very expensive and yes it is expensive when compared to other forms of social media marketing. However, it can make a whole lot of difference to your business and sales figures when done correctly. At EDS, we ensure that all the money that you spend for LinkedIn ads and marketing is utilized in a perfect manner.