Linkedin Advertising
You specify which LinkedIn members view your ads by selecting a target audience: by job title, job function, industry, geography, age, gender, company name, company size, or LinkedIn Group. Control your advertising costs by setting a budget and only pay for the clicks or impressions that you receive.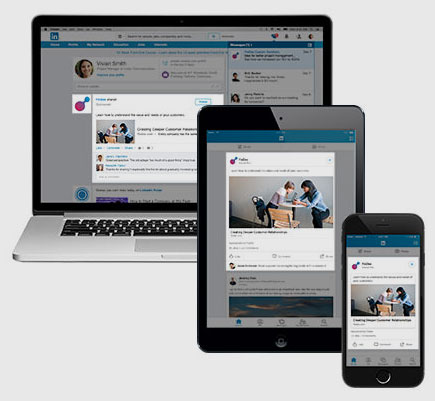 How will my ads look?
Your ads will be displayed to LinkedIn members who meet your targeting criteria. Targeting an advertisement means narrowing the scope of members that are eligible to view your advertisement. Your targeting options include:
Where will my ads be shown?
Your ads will be eligible to appear on a variety of prominent pages on the LinkedIn.com website. Your ads may appear in various positions on any or all of the pages listed below:
Profile Page (when users view the profile of other LinkedIn members)
Home Page (the page that users see when they log in to LinkedIn)
Inbox (the page where users see messages and invitations to connect)
Search Results Page (the page that results when you search for a member by name)
Groups (on pages in LinkedIn Groups).