The business is rapidly evolving and so is the craze for promoting ones brand, products and services through the help of the new age digital marketing and media management strategies. And, quite frankly speaking, the craze is well justified, given that these up and coming techniques do promise extraordinary results. Nonetheless, the conventional ways of promoting ones brand, products and services has not at all lost the flare. As a matter of fact, these ways prove to be rather complementary to the new age digital marketing and media management strategies, when it comes to generating a lot better than the usual results. You might think how we know that? The answer, however, is rather simple. We know this because, as one of the best social media marketing agency in Dubai, UAE, we have been using this knowledge to generate tremendously satisfying outcomes for our clients over the past eleven years. So, here are the top 3 reasons you should use Radio Advertising to promote your brand, products and services: –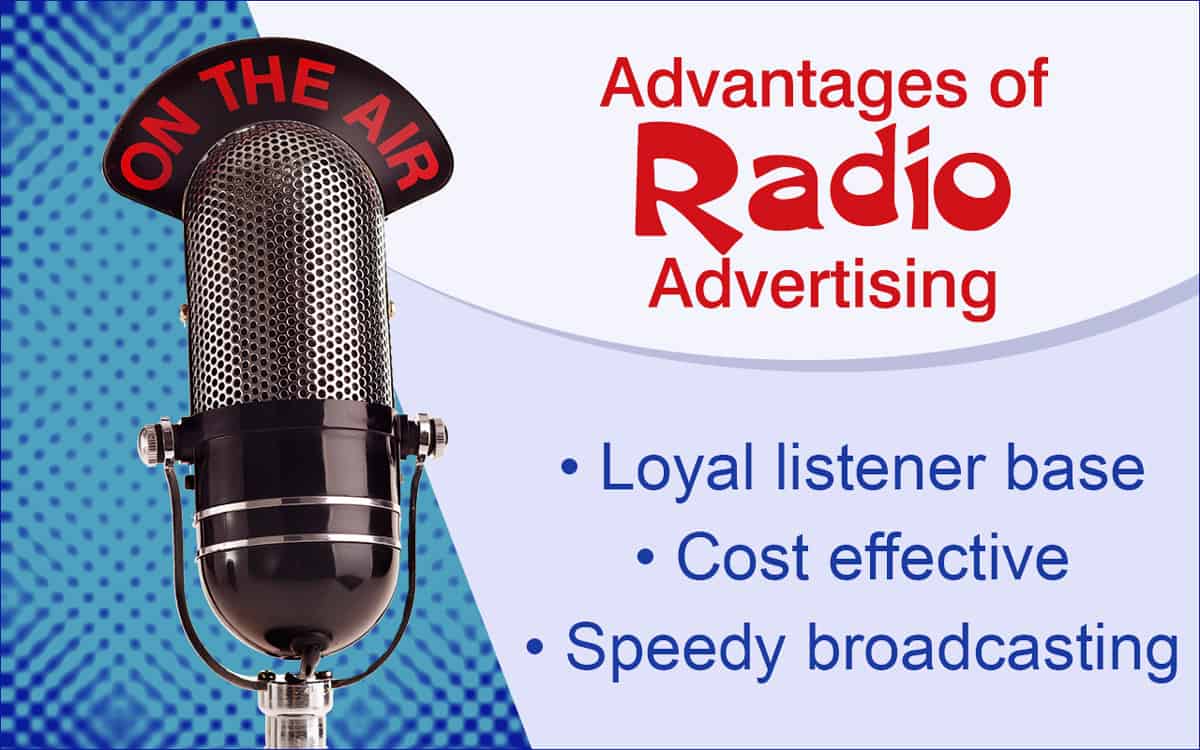 1. Radio is everywhere: –
Radio has been recognized as the oldest mobile medium used for the purpose of real time mass advertisement. As a matter of fact, radio advertisement, even today is the only true mobile medium that can be used to broadcast messages, music and even advertisements in real time. There are places where the internet does not work. But radio, is typically everywhere. It is the still the quintessential medium of entertainment in most places, be it your car, your work place, your home or at your ancestral village. And this is the reason why radio advertisement is capable of reaching out to a lot more people than any other counterpart.
2. Radio is way ahead of advertising clutter
Newspapers typically aggregate two third of their respective readable space to cater to numerous ad copies and allocate merely one third of the readable space to editorial copies. Television channels also spend almost one third of their broadcasting time on mindless advertising. Radio, however, continues to moderate not more than ten minutes of radio advertising every hour, consuming less than one fifth of its broadcasting time and saving the listeners from all sorts of unnecessary and definitely irritating advertising clutter. This also means that the advertisers willing to spend their precious budget on radio advertising are definitive to reach out to quality listeners, thus making radio advertising better than its counterparts.
3. With radio, your ads can always stay on the front page
Unlike the endless flow of advertisement copies buried within the pages of the newspapers, radio advertising is all about keeping your ad in front of the audiences all the time. Sounds confusing? Since, radio works on the audible format, therefore there is no specific time of putting up your advertisement. Therefore, irrespective of the time a listener tunes in to a radio station, he or she will always have equivalent access to all the radio advertisements being broadcasted until the time he or she stays tuned in to that particular radio station.