Ever since Microsoft bought LinkedIn, its changed and got better and better.
If we compare it to any other platforms, I'd say that LinkedIn right now is like Facebook was few years ago. You can see engagement, views, conversions, communication via direct messages. There's a lot going on!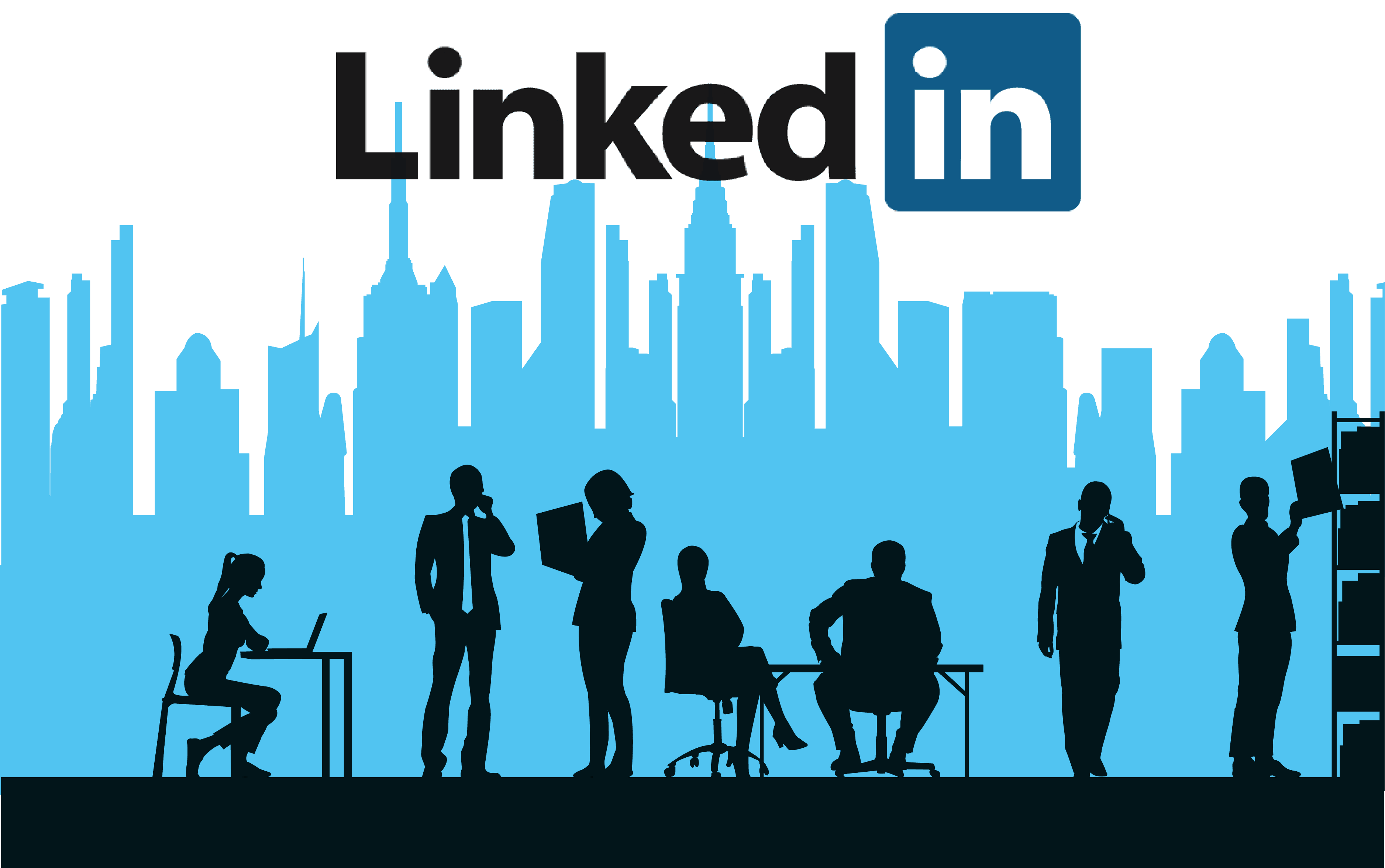 LinkedIn continues to grow as a platform to generate quality leads for businesses. In fact, 80% of B2B leads come from LinkedIn, and fully 79% of B2B marketers say that Linkedin has been an effective avenue for lead generation.
Whatever your business goals are, whether to have wider visibility, to increase product sales, to improve customer service or to grow brand awareness, there is so much to gain by using LinkedIn to promote your products or services. These goals are practically attainable by having a solid LinkedIn marketing plan.
As someone who understands social media platforms by heart, having in mind the fact that I don't mind getting in the dirt to see how people behave and where the attention is, I want to share with you hacks to up your LinkedIn marketing game.
I know people ran away from it in the past, since so many people were giving themselves fake titles, but this is changing, and it's changing for better.
I will guess that you have an optimized All Stars profile, so I'll just go directly to useful things.
Don't ever share an article just for the sake of sharing
After you've published an article, take the URL and post an update with your comment about it, explaining who would benefit from it and how. It gives you context and increases your chance to get noticed.
When you're sharing an article, remove the thumbnail
Posts containing only text are the most visible on Linkedin. Why? Because LinkedIn is like a personal blog, and that's how you should look at it. Confess to your connection just like you were doing when you were a kid writing about your daily activities.
Be intriguing and use emotions
When you post, try to get attention by starting with a sentence or words which will attract people's attention. You can either make people sympathize with you or hate you with your first sentence. When you have their attention, give them what you got.
Write short and simple sentences
I already mention that LinkedIn works like a personal blog, so being on the point, clear, simple, and separating sentences with space — this is the formula. This way of writing is also good for people reading from their mobile devices.
When choosing topics to write about, be broad
If you want to get engagement on your LinkedIn posts, post stuff that even older ladies, like your mom, could comment on.
For example — I want to start a business and I write a post about it.
Whether or not you're a business owner, you can relate to it. There's no way you didn't think about it sometimes. Right?
Posts that aims the wide audience get the best results on Linkedin. You don't have to be the expert on the topic to write about it on LinkedIn.
Repost from other platforms
If you are posting on Facebook, Twitter, Quora, Reddit, Medium, use those posts to create updates and articles on Linkedin. Just change the approach a little bit, as well as the way it is written.
Make sure you're asking questions
Ask a question in every single post. LinkedIn is a social platform and great for discussions.
The feed algorithm also seems to heavily weight comments, so you don't just want people to passively "like." Make sure your content is set up as the start of a conversation, not as a mere signpost to a blog post you wrote elsewhere.
Tag people in comments
But not just any people! Tag people who are involved with the topic you wrote about. Tag them and ask their opinion. Don't forget to answer when they write back and continue the conversation.
Check trending topics and hashtags on Twitter and Medium and use them
See which topics are trending today and share your perspective about it on LinkedIn. Mix context and relevance.
Post native videos
Besides text, videos are ranked very high in the LinkedIn feed. Create up-to-10 minutes videos about the relevant and trending topics. All videos are working, it's easier for people to create a connection with you if you mix text and videos — they can see your face, hear your voice, but to nail A class clients, you have to upload high-quality videos. But don't worry, videos from mobile phones work, too. In the world where everyone is trying to be perfect, it's ok to be imperfect.
Don't add just anyone to your LinkedIn network
Delete your friends from school and your family, except if you plan to do business with them. Add only people you want to do business with (that's how you search for them, too) and/or people from the same niche, interested to read what's you're writing about.
Send a welcome message to your new connections
Create a template for every new connection. Welcome them to your network, say that you'd like to hear more details about what they do (don't ask them what do they do — most of the people on LinkedIn have that information written on their profiles), tell them about your goals, offer them help, maybe include a link to an ebook or useful article, but DON'T try to sell anything before you get to know them better!
Use your expertise to help others
LinkedIn offers a chance to go back and help those who can benefit from your experience. If LinkedIn recognized you as a person who can help others, you will have an option called Career Advice Hub on your profile.
Use insights to connect with relevant people
Check "Who viewed your profile" option few times a day. You will see people who spent at least 20 seconds looking at your profile. If you think they are relevant to you, add them.
Go to "Search appearances", see where your searchers work and do the same as I mentioned above.
Also, see how people are finding you, which keywords they are using, and change it if you're not satisfied with it.
Make your employees your brand ambassadors and the face of your company
Instead of investing all of your time and effort in your company page. People are 10x more likely to engage with employee profiles than with company pages. Get your 5 most engaged and representative employees, a personal branding strategist and a content writer and give them the task to polish the LinkedIn profiles of your employees and develop high quality, value adding and relevant content, which your employees will post from their profiles.
Check LinkedIn Daily Digest on your email
LinkedIn is sending you the most interesting posts and articles daily. Check your email, see if there's a topic where you can help someone, comment, and engage with people. This can get people to your profile, get you new clients or something else.
Pay special attention to the LinkedIn groups. They are extremely good for interaction, connecting with relevant people and they give you the opportunity to help people directly in comments.
Be persistent and post every day.
Comment on other people's posts and articles
If you don't feel like writing a post it is ok to comment on posts you like and bring value, which is exactly what he did by leaving his comment on my article.