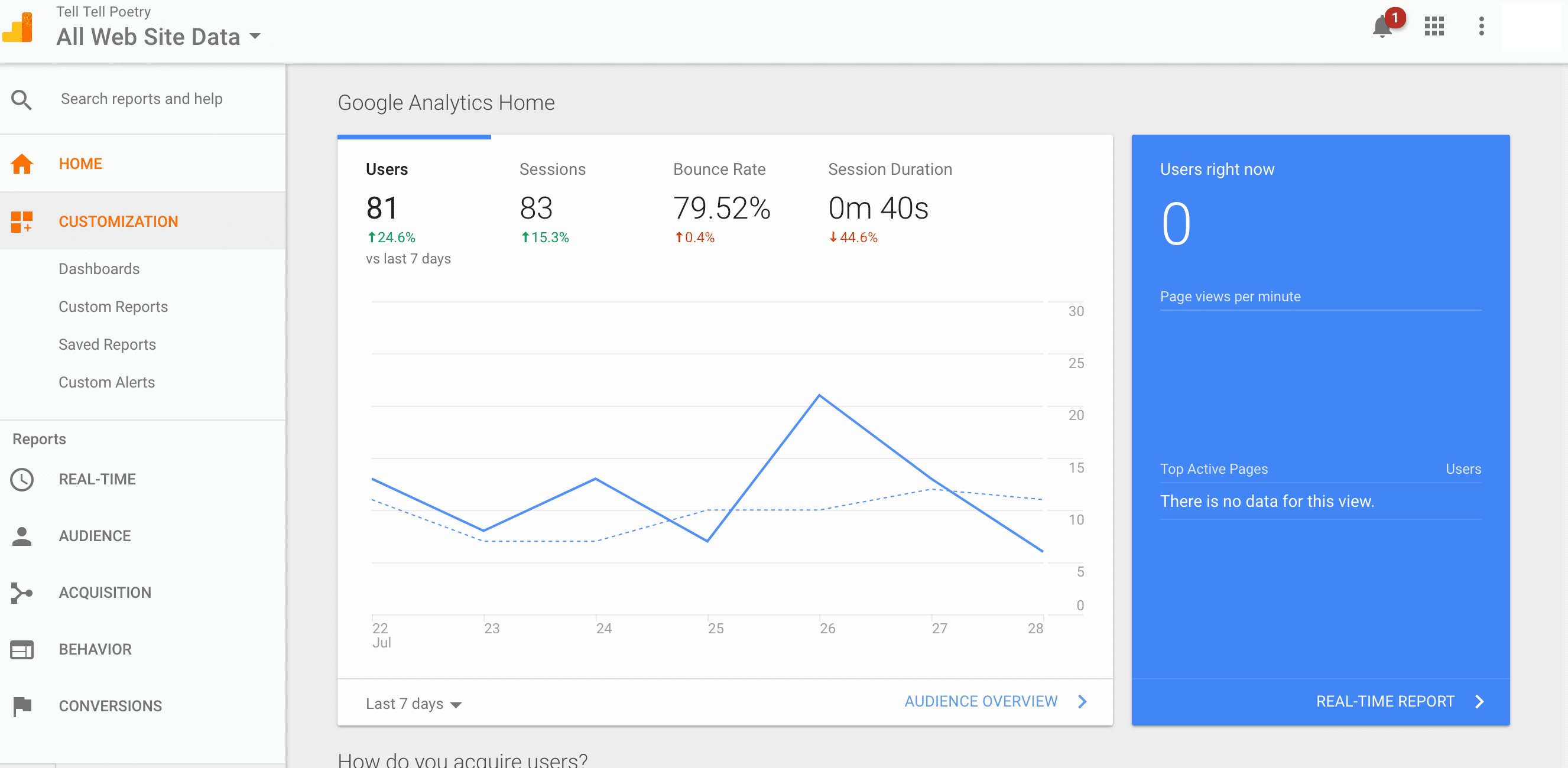 In this article, we'll guide you to use google analytics for seo campaign.
Tracking Keywords Ranking
Google is using many different factors like browser history, geographical location of the user, and even the type of device they are using (desktop, tablet or mobile) to personalize search results.
To get into the google ranking data in analytics, you first need to link your analytics with Google search console. Then click on Acquisition > Search Console > Queries to see all the keywords that your website is ranking for. This also gives you impression, clicks, average position in Google, and average click through rate.
Tracking Demographics and Interests of Visitors
This is the important part of analytics as to know about the kind of gender, age and interest of website visitors. Getting demographic and interest data will help you to know about your visitor, and hence content creation enhancement.
The more deep you go into demographic and interest analysis the more you know about how to convert your valuable visitor into prospective customers
For example, if you own an online e-commerce shop, you might want to know about the criteria of customer with the highest conversation rate or revenue.
But if you are a publisher, you might be willing to analyze the type of visitors engaging with your website.
Once you get know about your high value audience, you can target them through various marketing and remarketing campaigns for more conversion and ROI.
Website Conversions from Search Engine Traffic
Conversion data from analytics are the most important factors to count your efforts of running Organic and paid campaign. At the end of the day rankings and website traffic do not directly provide you sales. So, it's difficult to measure all of the conversions directly from your SEO campaign.
You need to set up analytics goal to measure the conversions from SEO. Then go back to the same Channel's report to check all Goals from organic campaign.