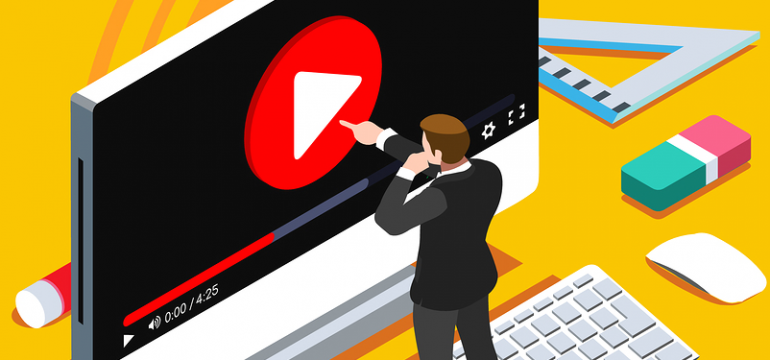 What is an infographic video?
An infographic video is an appealing and eye-catchy motion that contains information or data about a certain service, topic, concept or business.
Instead of writing a normal blog or a social media post you change that into a moving and more entertaining images or animations.
Infographics Vs. infographic videos?
They say a picture is worth a thousand words, that's exactly what infographics are, highly visual yet informational design, that has an appealing and attractive appearance. Infographic videos are so much the same, they have the same feature but more influence. They are also known as "animated infographics".
It's a combination of different animated motions that helps in delivering the information smoothly and clearly to the receiver and it has a greater influence than the normal infographics.
 What are the benefits of infographics?
Most of the people like motions and attractive images and colors, that's exactly why infographics are an effective persuasion weapon. And since people like visuals hence, there are more chances they will share your content and that will drive more traffic to your website or social media platforms.
Infographics, in general, are for education and knowledge that adds value to your customer which help in creating a relationship with your audiences and make them more connected to your brand.
 Importance of infographic videos for SEO
They make the perfect message, an infographic can turn to bring data into a delightful experience. But remember not to exhaust your customer with information which will make them lose interest. Infographics are an effective way to bring your content to places like smartphones, tablets, and other devices. Regarding the SEO, infographics are a good way to create backend content, people will enjoy it so most probably they will share it. And if you have a solid content it might go viral. And the best part of it, that infographics are reusable, you can reuse them on different platforms at different times and places
What kind of business needs an infographic video?
All types of business need to make infographic video to let people know more about their business, staff, promotions, and services. IT and banking as an example can use those videos to help people learn about the service or the steps needed to complete a certain procedure. With these videos, your customer can understand, enjoy and remember your message clearly.
For fashion retails, hotels, etc.
The Infographic video could be as a quick, easy and fun way for people to understand your products or your locations. That pleasant experience will increase your conversion chances. In the end, any business that needs to deliver certain information to their client needs this sort of marketing.