What are the top 10 benefits of SMS marketing Campaigns?
Marketing plays the vital role in any business, once the product is launched. There is no doubt that selling is marketing, but do you think that marketing is selling?
Marketing majorly involves the promotional activities to boost the sales and thus achieve the targeted revenue and profit.
Today there are numbers of marketing techniques, activities and approaches available with the advancement of technology and modern facilities. In this aspect the Bulk SMS Services play the vital role in advertising & selling the products and services.
There are numbers of Bulk SMS gateway providers supporting marketing activities to reach the targeted customers. There is no doubt that the Bulk SMS sent to the targeted people will increase the awareness of the availability of the products in cities like Dubai, Sharjah, Abu Dhabi etc.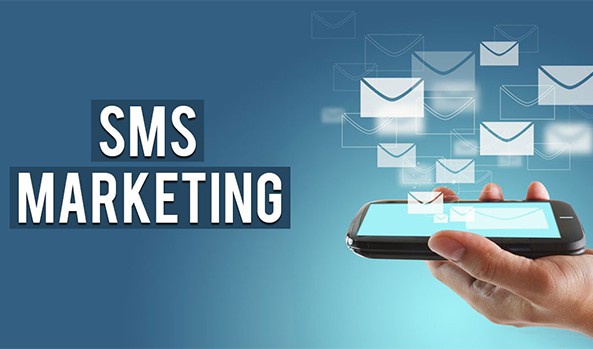 Here are ten benefits you can leverage the power of SMS marketing to boost your business:
Open Rates:
98% of all SMS messages are opened and read by the recipient, and on average within five seconds. That alone sounds impressive but when compared to the 20% average open rates of email it's even better. Not to mention the fact that of those 20% of e-mails that are actually opened the average open time on these is about forty-eight hours. So if you want to make sure that your message is seen by the highest percentage of people in your marketing database – choose SMS every time.
Speed and Flexibility:
All businesses should be geared to react to the fluidity of the modern business world, as flexibility and adaptability are key to reacting to the ever-changing market conditions. With the virtual zero lead time in bulk SMS marketing, campaigns can be conceived of and delivered to their target audience in a matter of minutes. This can be used to drive footfall on a slow day or clear old stock ahead of new deliveries. A bulk SMS service such as that offered by EDS, allows businesses to immediately respond to the events of the day or to a competitor's promotions almost instantaneously.
Low Cost and High ROI:
Newspaper ads, TV commercials and almost all forms of outdoor advertising are cost prohibitive for most small to medium sized businesses. Bulk SMS marketing on the other hand has such low set up and running costs that campaigns can be launched and executed for a tiny fraction of costs associated with the more traditional marketing methods.
With this cost effectiveness and high return in investment, bulk SMS marketing is an almost essential marketing tool for any modern SME.
Highly Targeted:
The days when business owners and marketing managers could send out marketing messages into the ether in the hope that they would land on their target audience are over. For any company with even one eye on costs, it's now essential that every marketing message is as highly targeted as possible. As bulk SMS marketing is permission based everyone who receives a message will –
a) already have a relationship with you, and;
b) have agreed to receive marketing messages from you.
These two facts means that these targets are already customers as well as being hot leads for new sales. It's an accepted fact that it's between 5 to 7 times easier to resell to existing customers than to gain a new customer and a bulk SMS service is the perfect way to market to existing customers.
Personalisation:
SMS messages can be personalised to the recipient and delivered to their pockets within seconds. They can also be personalised based on the customer's previous buying behaviour and demographics. They can even be location based as well as individually sculpted based on different stores and different regions of the country. To try and achieve this level of personalisation in any other form of marketing would be a very costly exercise. With bulk SMS however, it can be done for almost no extra cost as well as having a uniquely powerful impact on the recipient.
Roll out the red carpet:
Mobile studies show that 98% of customers will read an SMS message within three minutes of receiving it. Take advantage of this high engagement – give your subscribers something they can believe nobody else is getting.
For example, if you sell pizzas, you might send out an exclusive discount code just before lunch. If you're a fashion retailer, you might send an exclusive invitation to a members-only trunk show shopping night.
In their SMS campaign, used a discount coupon to engage their customers from the outset. By leading with the offer, the retailer grabbed their customer's attention, compelling them to read on and learn how to redeem it. Simple, yet effective.
When it comes to creating enticing offers, your goal is simple: to remind your customer of the clear, ongoing benefits of being a mobile subscriber. A little VIP treatment can go a long way. Do this, and you'll be well on your way to keeping their attention – and their loyalty.
Get front and centre:
Your goal is to get your brand name in front of the customer immediately. Any SMS campaign that doesn't state your brand up-front or, worse still, has no branding whatsoever will significantly impact on your open rates – and not in a good way. Remember, ongoing conversations are built on context, so know your target audience and find ways to speak directly to them.
Be a channel hopper:
Another way to max-out your brand's pulling power is to integrate social into your SMS campaign. For example, if your social page is thriving, why not use your fan base to grow your SMS subscriber base with Short code/ Long Code.
Pizza Hut did exactly that when it posted a picture to its Facebook timeline, inviting more than 10 millions fans to text HUT to get free cheese sticks with their next order.
Once fans texted the number, they were asked for their postcode and sent a link to the online order form – optimised for mobile, of course. This made it easy for fans to experience the instant benefits of SMS subscription, meaning they are more likely to remain opted-in. Combining SMS with a free offer is one thing, adding Facebook to the mix is just smart marketing.
Get your message on point:
The click-through rate for SMS is double, so it's important to make the most of your 160-character length. While this count might seem constricting, it's really no different to social, so construct your SMS as you would a tweet – and keep it timely. Relevant messaging can really help to drive high conversions (think an exclusive Melbourne Cup Day offer, or free shipping on last minute Christmas orders) so be sure to let your customer know what they need to do next. For example, if customers need to head to your website or store for more info, include a shortened hyperlink so they can get there quickly. A good example is the below, from Dominos.
Strong CTA = Fast Sales:
SMS has an average conversion rate of 8% – compared to 2% for email and 1% for web – so make sure your call-to-action is clear and powerful. It might be only two or three words, but without them, your SMS is a waste of valuable time and budget. Use command words:'shop now', 'redeem now', and 'get access'. If there's an expiry on your offer, include it to give a sense of urgency. Wherever possible, include a shortened hyperlink to your site, or include the number to call.