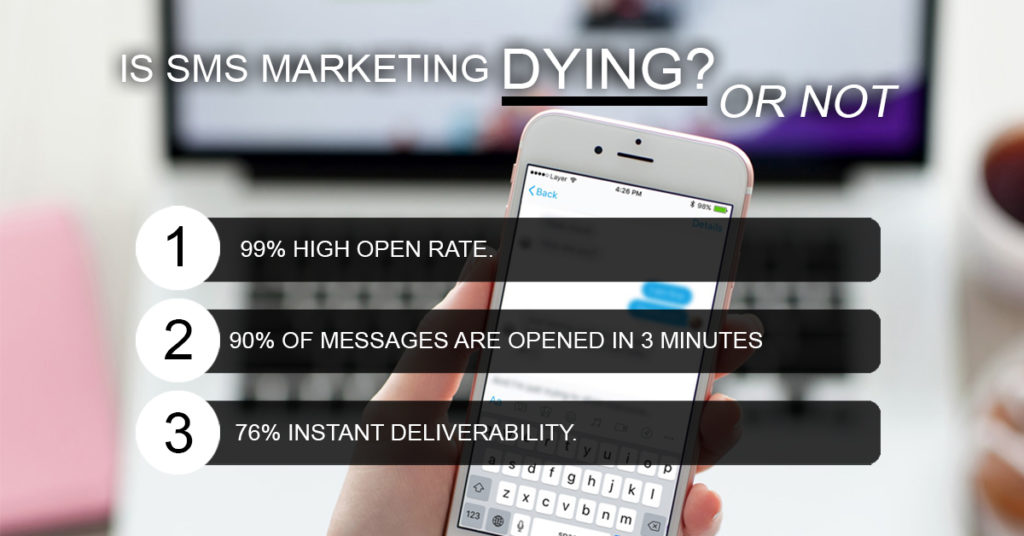 Is SMS Marketing dead? Nay!!
Some people think that sms marketing is dead. It is outdated. But actually it's not, says the marketing experts.
Be it a small company or a multinational company, sms marketing services is widely used till date. According to the recent research, nearly 64% of the customers prefer receiving sms from companies. And they do check their website or call to get more info with reference to the sms received. Don't you?
As an interesting fact, first sms campaign was done in 1999 and still going strong.
Let's find out why Sms Marketing is still an In-Thing in Marketing Mix:
Extremely High Open Rate.
Aprox 89% of sms are opened within 3 minutes.
In this mobile era, people prefer messaging more than emails. Also sms are instantly delivered. No internet needed.
Measurable outcomes.
Opt ins and personalized messaging.
Good Conversion Rate
Sms are preferred as short and to the point messages rather than long emails.
So, do not ignore this one of the powerful marketing tool when you are planning your marketing mix!