Order Digital Marketing Services
Money Back Guarantee
We love getting things right and want you to be fully satisfied with services provided. We are not perfect, but when we make mistakes we fix them.
Secure PayPal Payment
All our payments are processed via PayPal. You do not need a PayPal account and we do not store any payment card details on our website.
No setup or hidden fees
There are no hidden costs, setup or termination fees attached to our SEO packages. All our plans are clear. We do not charge for any additional services.
No outsourcing
Our team do not outsource any of SEO services outside. We prefer to be in control of all processes in-house and deliver the best quality in a long run.
Vivandi

EDS got us top rankings on all of the major search engines where in the past we were unable to even show up on them. EDS did what they promised, when they promised, all at a fair price. We couldn't ask for more..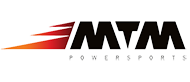 MTM Power Sports

Awesome customer service! We've never been let down and all of our requests have been granted immediately. Great group to work with!

Mr. Mark Montecillo
Group Marketing Manager

New World Private School​

All campaigns conducted through EDS were successful. We were able to generate a high number of inquiries following the SMS sent. Their database is convenient and extended. We recommend EDS to all companies.

​Ms. Rafaa Sleiman
Marketing and communication manager