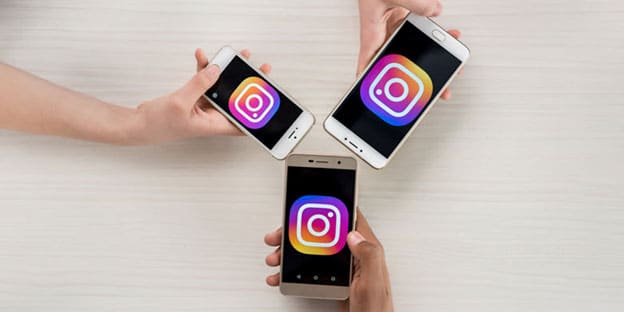 1-ANALYZE YOUR FOLLOWER-BASE
Knowing your ideal audience is the first step towards inclined engagement. Beautiful photos and witty captions will do you no good if your audience is not engaging with your content. One of the best tools for knowing more official stats about your followers is Iconosquare. This awesome website links to your Instagram account and gives you information on when your audience is the most active, which photos are most liked, and what your audience comments on the most
2-ASK QUESTIONS
People like to know that you value their thoughts and opinions. The best way to create an engaged community is to, you know, engage! Ask your followers how their day is going. Take a photo of what you're working on and ask them for their opinions. Share about your upcoming summer trip and see if your followers are headed anywhere, too. Anything to get them talking. It may feel a little awkward at first, but just go for it, friend! You'll be surprised at how many people will reply.
3-BE UNIQUE
Just as there are billions of bloggers, there are billions of awesome Instagrammers. Set yourself apart from the rest and offer something of value to your audience. If you're a food blogger, perhaps you can share a super quick dinner recipe that you wouldn't normally share on your blog. Are you knowledgeable about business? Why not share a quick business tip every day? Give your audience a reason to return to your account. Very much like blogging, being consistent and knowledgeable on Instagram can lead to great success and an interested audience.
4-CREATE A CHALLENGE
Invite people to be a part of your Instagram world by creating a challenge. This will expose your account to a lot of new eyes, help you get to know your audience, and create a little buzz around you and what you're doing! Be present with those who are taking the time to participate by liking and commenting on their photos whenever possible. This is not only polite, but it also creates a bigger sense of community and it shows you care.
5-ENGAGE TO COMMENTS
Last but not least, be sure to respond to all of the comments you receive. If you follow the steps above, it's likely that people will start commenting on your photos. If you ignore their comments or only respond to a couple here or there, it shows them that you're not interested in building a community. Be sure to respond to each person who comments to show how much you value them and to build friendships with your followers. This will lead to an even stronger connection and more engagement. Woo!