How to Avoid Digital Marketing Strategy Epic Fails?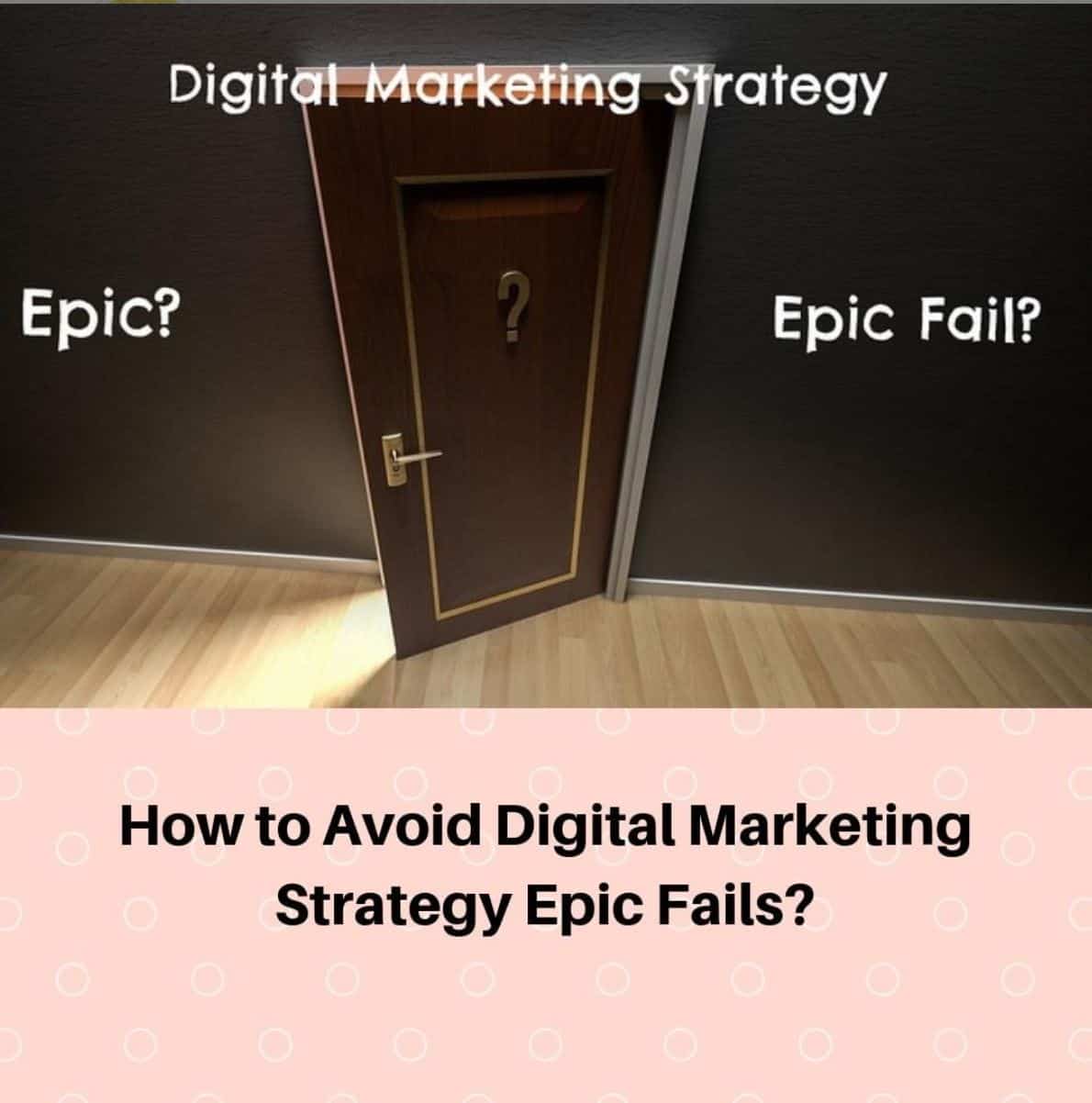 Your marketing campaigns won't always be epic and that's okay. It's important to listen to the feedback of your customers & keep the following in mind:
✔️Track Your KPI's – Tracking KPIs will provide insight into your marketing efforts and give a clearer picture into how your audience is responding.
✔️Don't Have Unrealistic Objectives and Goals – You need to be aware of your budget, resources, and the needs of your audience. Your marketing strategy should start with an audit. From your findings, make sure that you're expectations are realistic and that your objectives and goals are achievable. Remember that your customers' needs should come before your business objectives and that's what should be at the heart of your digital marketing strategy.
✔️Don't Put All Your Eggs in One Basket – There are numerous channels for marketers to use to reach their target audience. Don't invest all your time and resources in one marketing tool. If your budget is spread too widely, it can dilute impact, but using a single channel for driving a strategy significantly limits your potential. It's important to mix it up and extend your strategy across all customer contact points throughout the buyer's journey.
#digitalmarketing #digitalmarketingstrategy #socialmediamarketing #socialmedia #onlineadvertising #onlinemarketing #digitalmarketing #strategy #digitalmarketingstrategy #edsfze #digitalmarketingtips #touchpoints https://edsfze.com