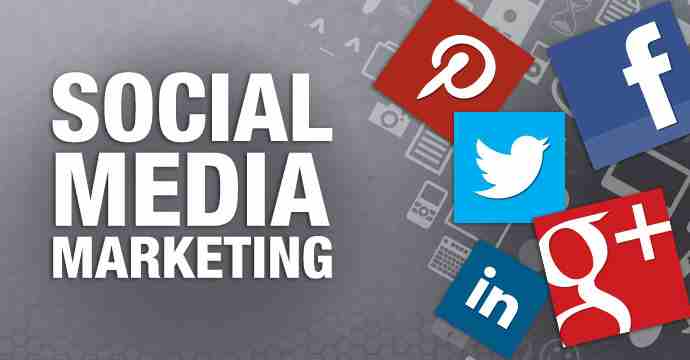 Social Media is now no more a platform only for social interactions between family and friends. It a common buzz word in marketing industry today. Whether big or small you are, as a company: to achieve your marketing goals, adopt Social media. A social media marketing strategy can help you to take advantage of potential clients and customers active on social media, as approximately 2.5 billion people are active on social media.
Let's see how social media provides more strength to a marketing strategy in today's fast changing and shrinking world.
More Website traffic: – increase in the use of smartphones by more than 60% in the last couple of years along with huge penetration of internet around the world makes it easy for people to navigate any website from anywhere, anytime. As a company if you are actively involved in social media marketing, you can harness more traffic on your website. More traffic means more conversions.
Purchasing behavior: – Consumers are not shy today to buy stuff online. Conversions are happening online. Platforms like Facebook, Instagram are influencing people in their buying decisions. If you don't have active social media marketing strategy, your competitors may be getting advantage over you. One cannot afford to miss the social media marketing bus. Get on it asap.
Brand Building: – establishing you a trusted name in the market has lot to do with social media marketing, as seen in recent times. Even established brands tycoons such as Pepsi, McDonalds etc are active on social media to maintain their brand status and be in the eyeballs of the public. But if not done rightly, brand reputations can be destroyed on social networks.
Improve ROI: – A right mix of social media marketing strategy can help you identify which aspects you need to measure in your social platforms to achieve desired goals. If you're not reaching your goals, you can tweak your strategy or change parts of your strategy or the change entire strategy itself, accordingly to improve your results. Smart monitoring and timely action is the key to success of social media marketing.
If you are not yet on social media to capture your potential marketing, then start it right away. As they say "Sooner the Better"! Else you are losing new business every single day.